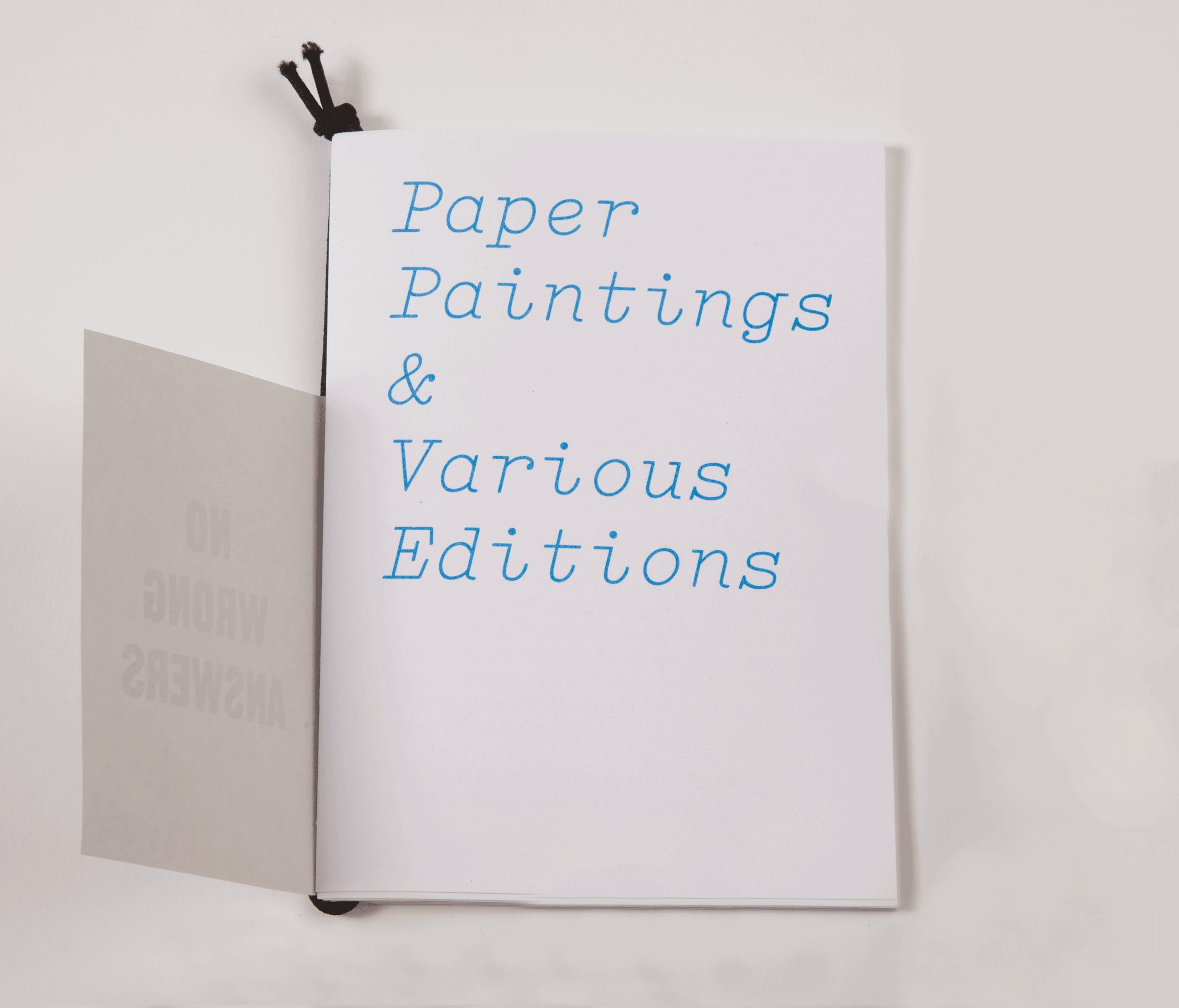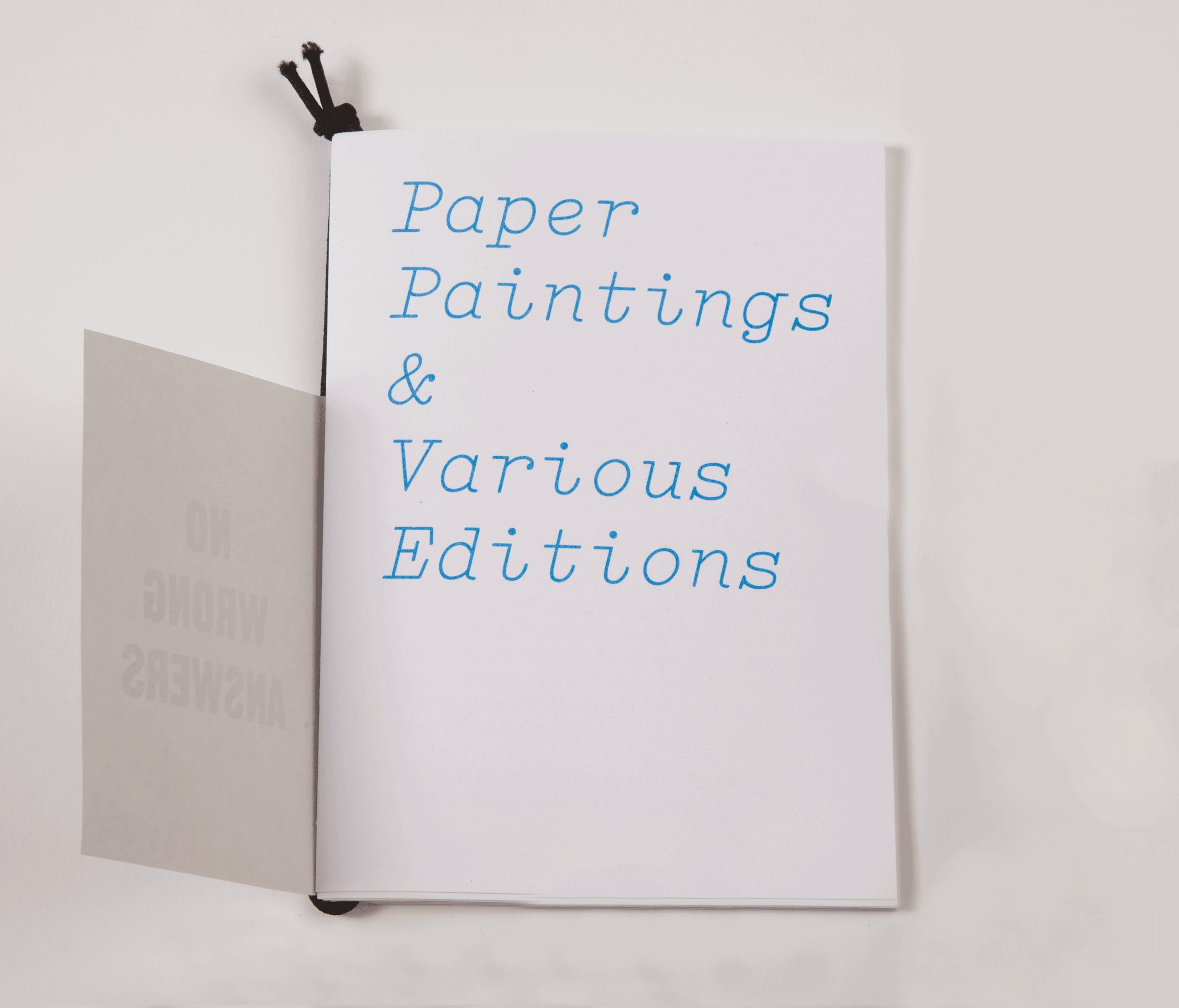 No Wrong Answers Exhibition Catalog
No Wrong Answers: Paper Paintings & Various Editions exhibition catalog was published in partnership with Johalla Projects on the event of my solo exhibition of the same name. The catalog is elastic band bound, containing various printing processes and inserts including risograph printing, exhibition postcard, ART IS ALL OVER vinyl sticker, exhibition installation images, and other reproductions of past and ongoing work, as well as a transcribed conversation with Johalla Project's assistant director Tyler Blackwell.
Other editioned works for this exhibition include Modular Necklaces, Phases of a Slinky risograph edition, Whitney Biennial Arbitrary Critiques boxset, Art Advice postcard set, and the Jazz Movement Study risograph print.
5.25" x 7", Edition of 50
Available for $30 with free worldwide shipping. Contact for availability.