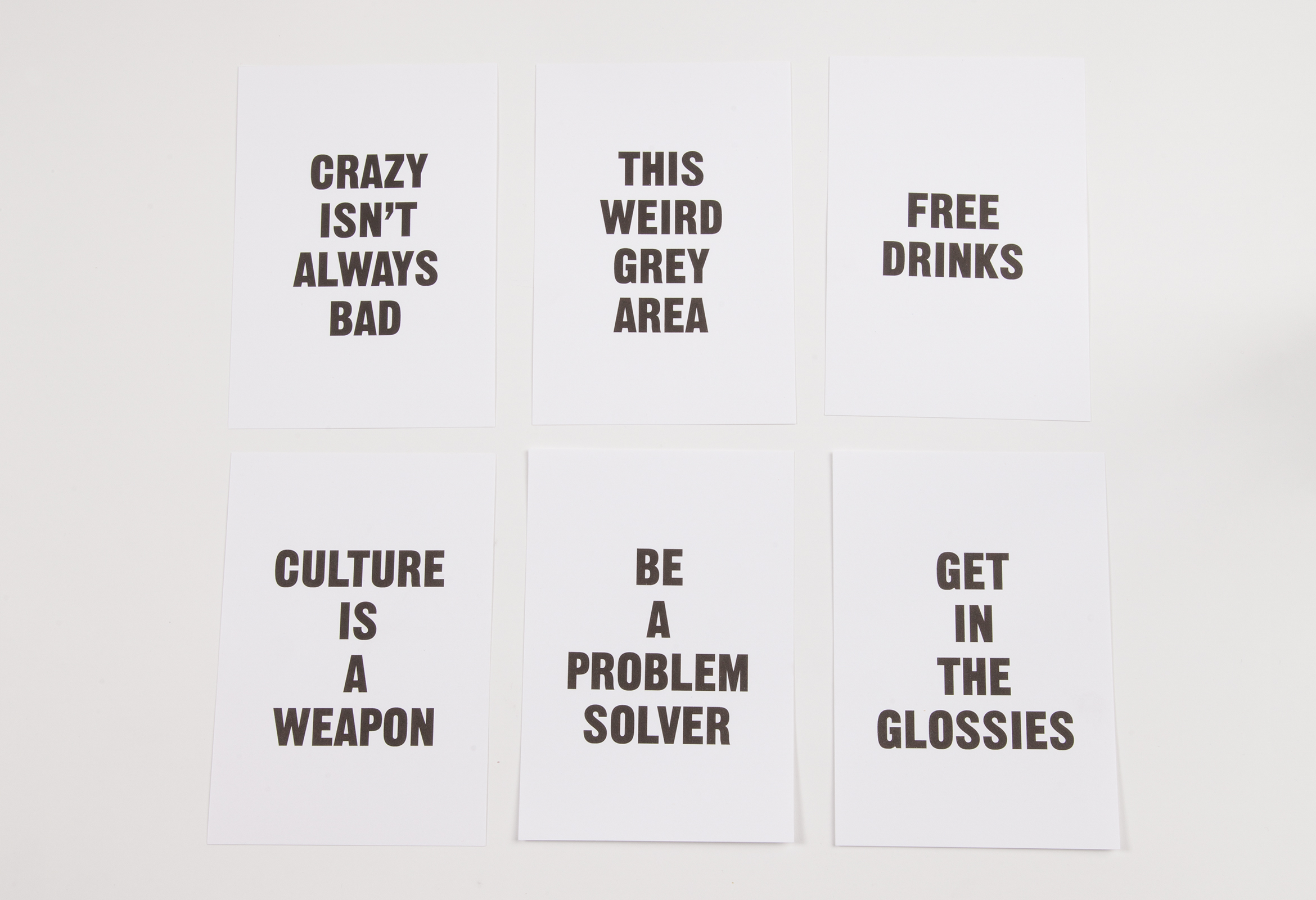 Art Advice Postcard Set
Over the past decade I've collected and written down insights and advice I've received or overheard from a wide variety of free discussion series, gallery openings, panel discussions, salons, lectures, and readings I have attended. This collection of tidbits has evolved into various personal projects and has also inspired others to create new discussion series, residencies, and readings using the statements as a catalyst for making and discussion.
The Art Advice Postcard Set is a set of twenty-seven 5" x 7" one color Risograph prints, with folio, featuring select bits of advice gathered from my Art Advice ongoing project.
Postcard set available for $30 with free worldwide shipping. Buy now.