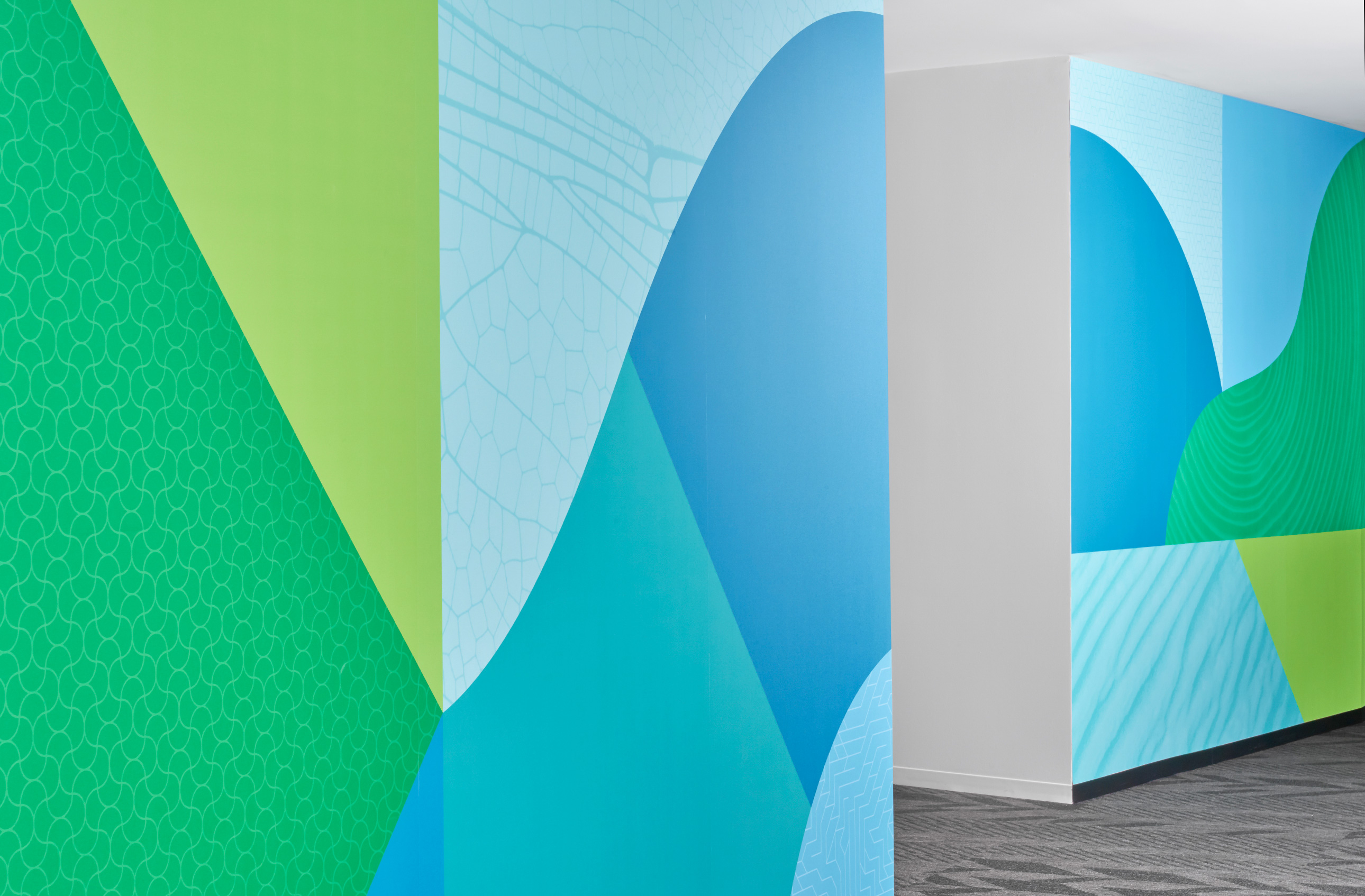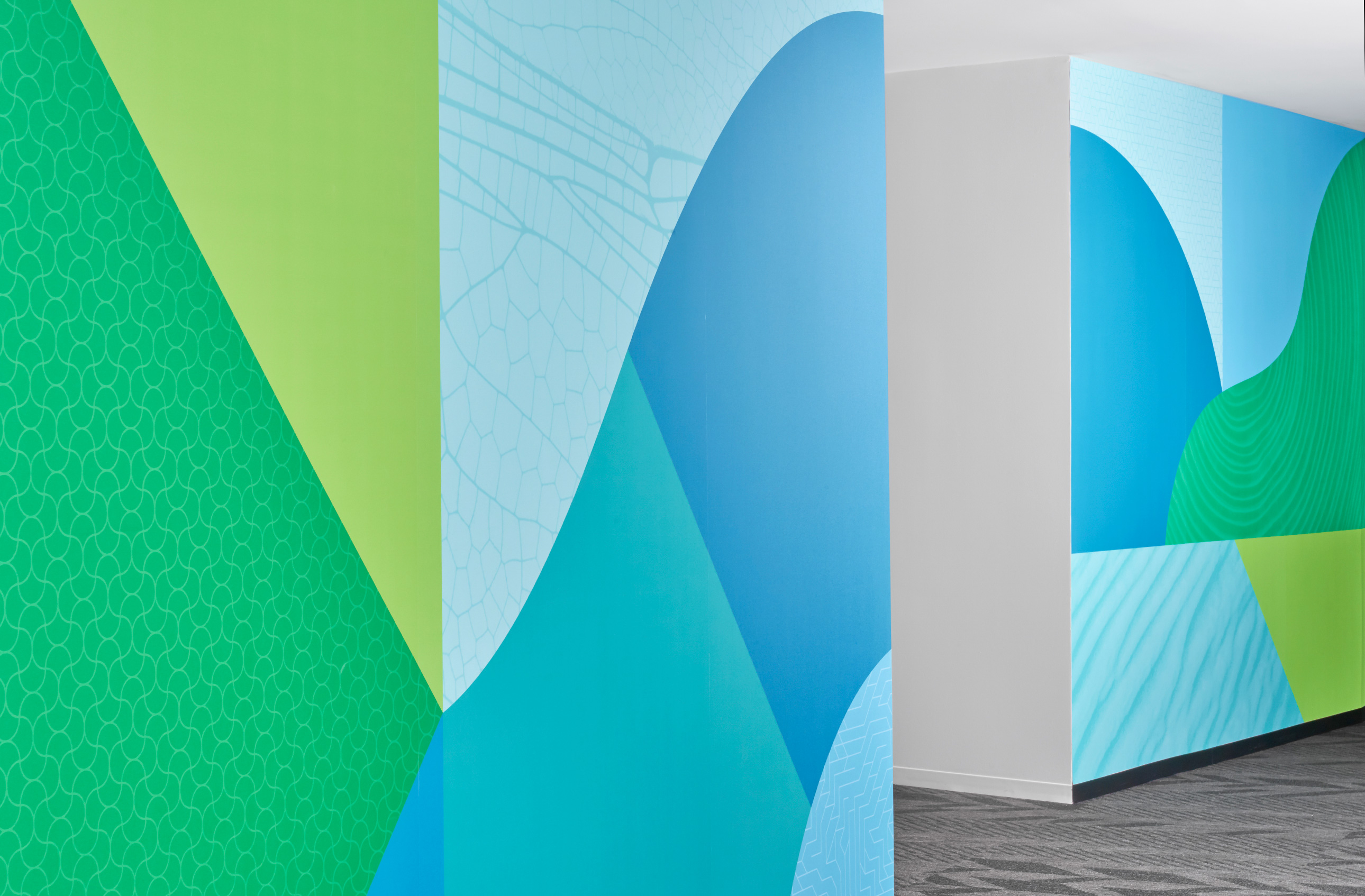 Nature & Technology Murals at Sprout Social
Site-specific mural artworks for the Chicago headquarters of Sprout Social, totaling a combined length of nearly 80 linear feet.
Acting on the proposed theme of "nature meets technology," I found myself very interested in tessellations and patterns in nature, to me the simplest and most interesting intersection of nature and technology. The abstract and reductive design allows the artwork to seamlessly become a part of the space while supporting its existing movement and energy. Those who take the time for a closer look are rewarded with more detail and energy, making for a successful marriage of organic and geometric forms from afar, as well as up close.
Installation photographs by Mike Schwartz.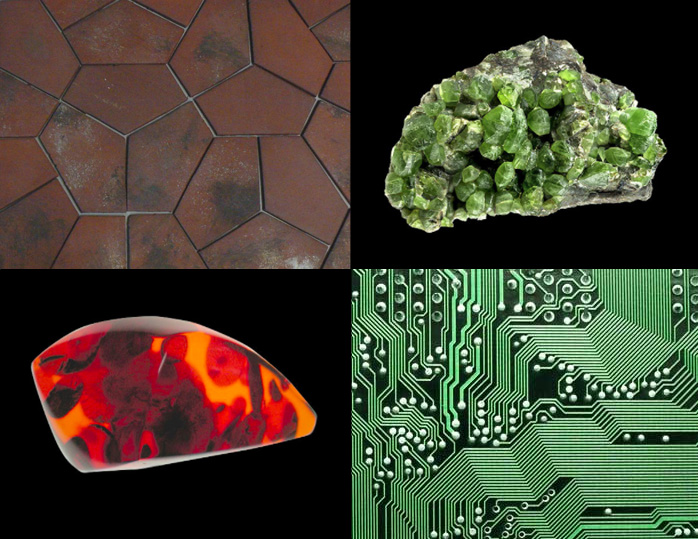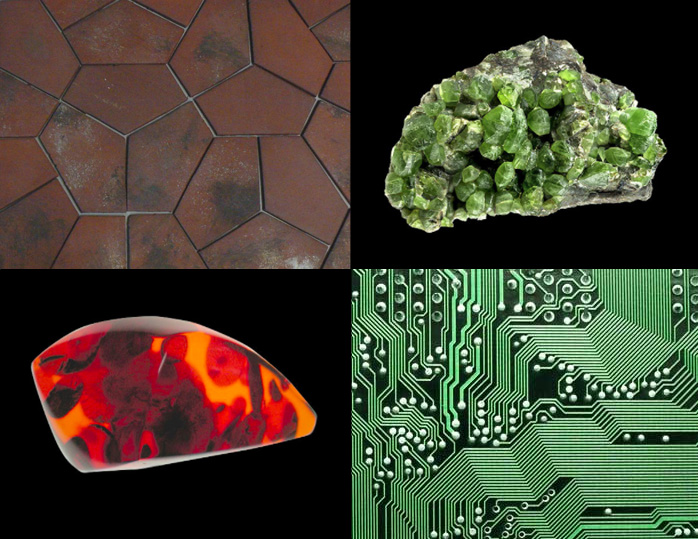 Research images from The Gem Room at The Field Museum of Natural History, Chicago, and other sources.