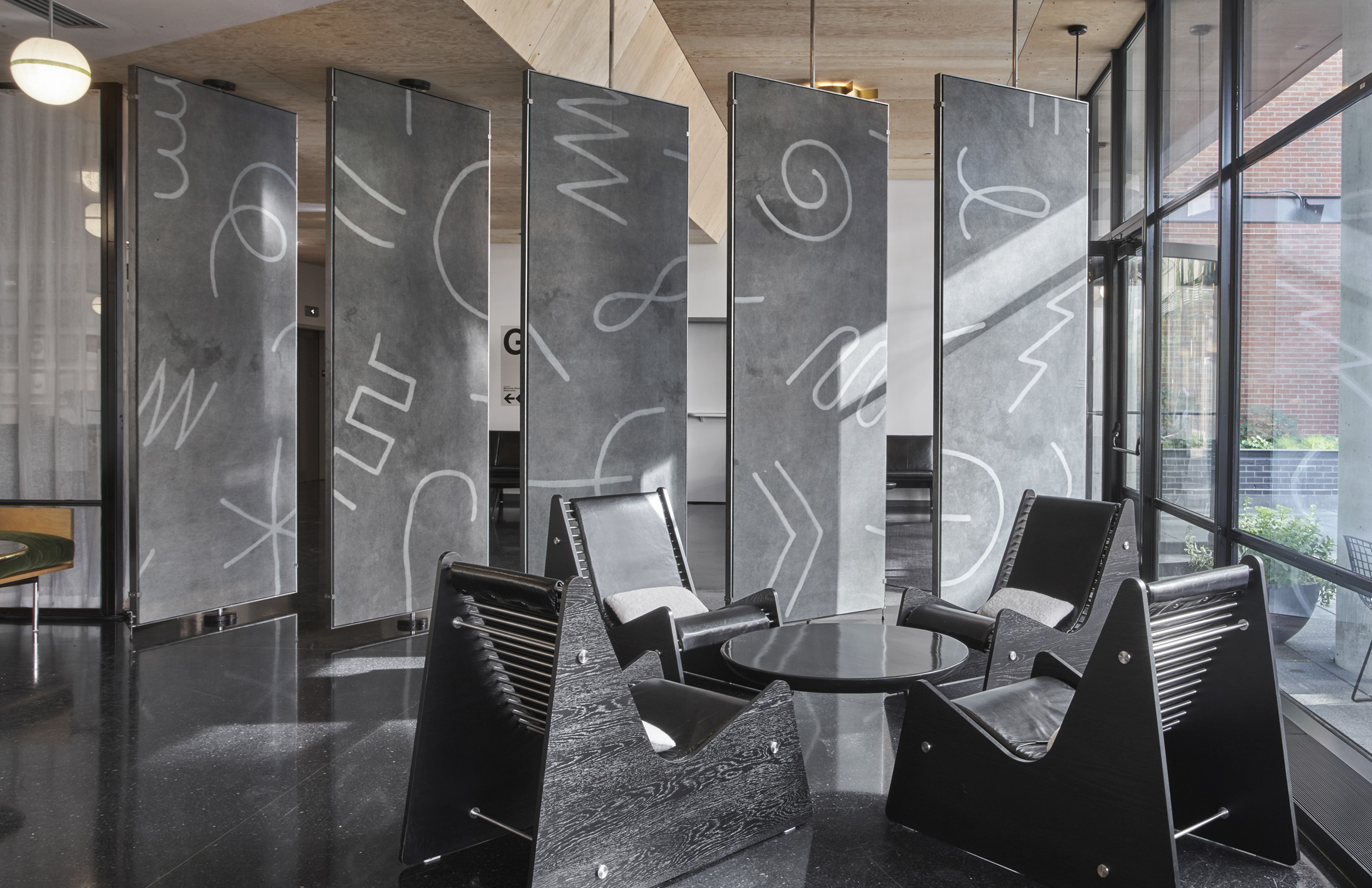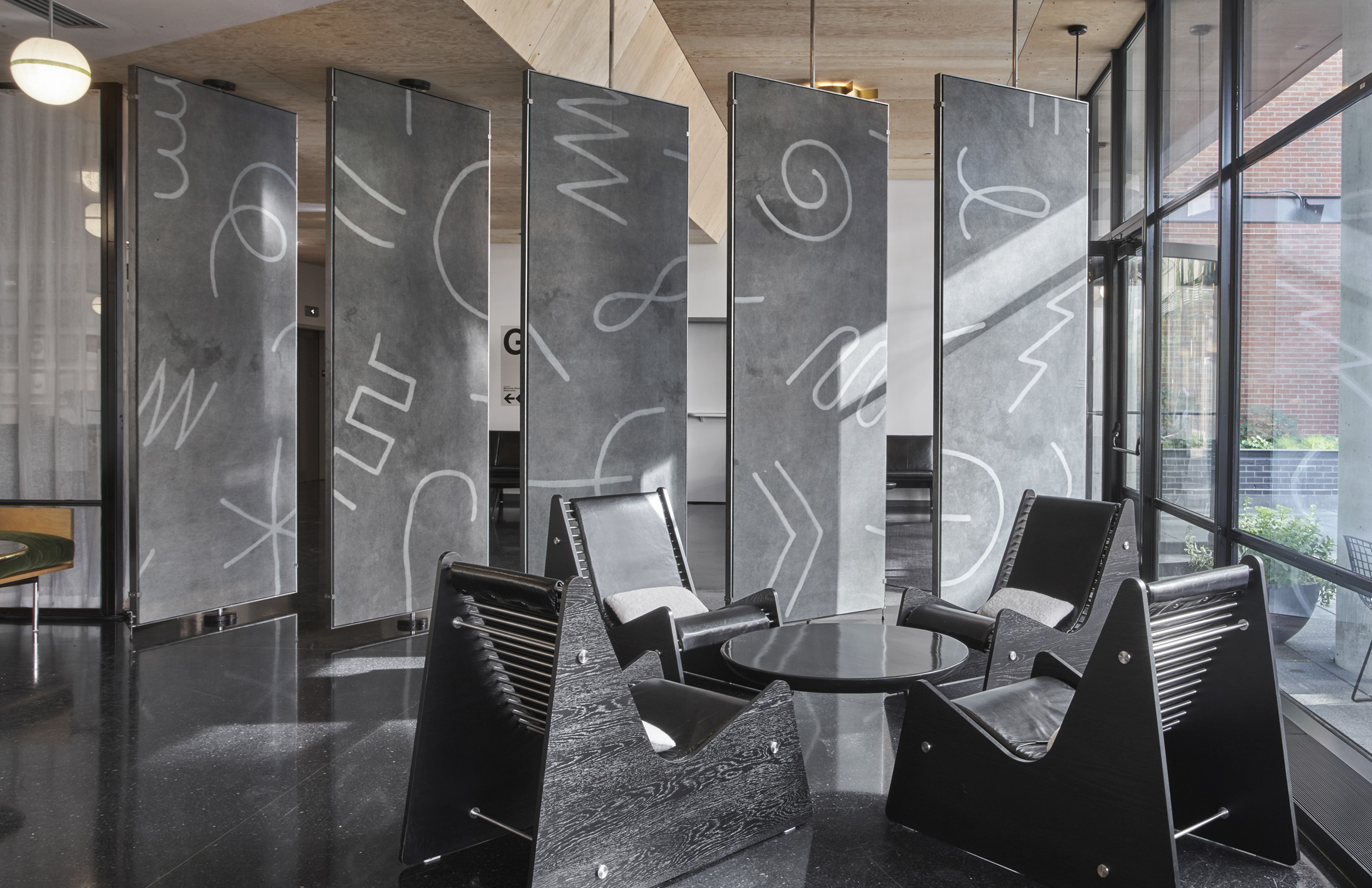 Jazz Histories Panels for Ace Hotel Chicago
A culmination of my ongoing investigation of mainstream and avant-garde jazz performances I call Jazz Movement Studies, this large-scale site-specific installation commissioned by Ace Hotel Chicago is deeply rooted in the Chicagoland history of jazz and experimental music. Working with local cornetist, composer and Chicago jazz historian, Josh Berman, we developed a playlist of twelve seminal recordings from Chicago's nearly century-old jazz history. These recordings were then transcribed into a collection of drawings used as a guide for final production. The resulting artwork, fourteen three-by-nine foot iron tannin, and indigo dyed canvas room-dividing panels hand embellished with a compilation of forms and glyphs representing sounds from Chicago's jazz scene of the past and present. Produced in collaboration with the Los Angeles-based all-natural dye studio of Graham Keegan.
Read more about artwork commissioned for the new Ace Hotel Chicago in Metropolis Magazine.
Interior design and art direction by Commune Design.
Artist relations, facilitation, and curation by Volume Gallery.
Process photography by Mike Ruggirello.
Installation photography by Mike Schwartz.