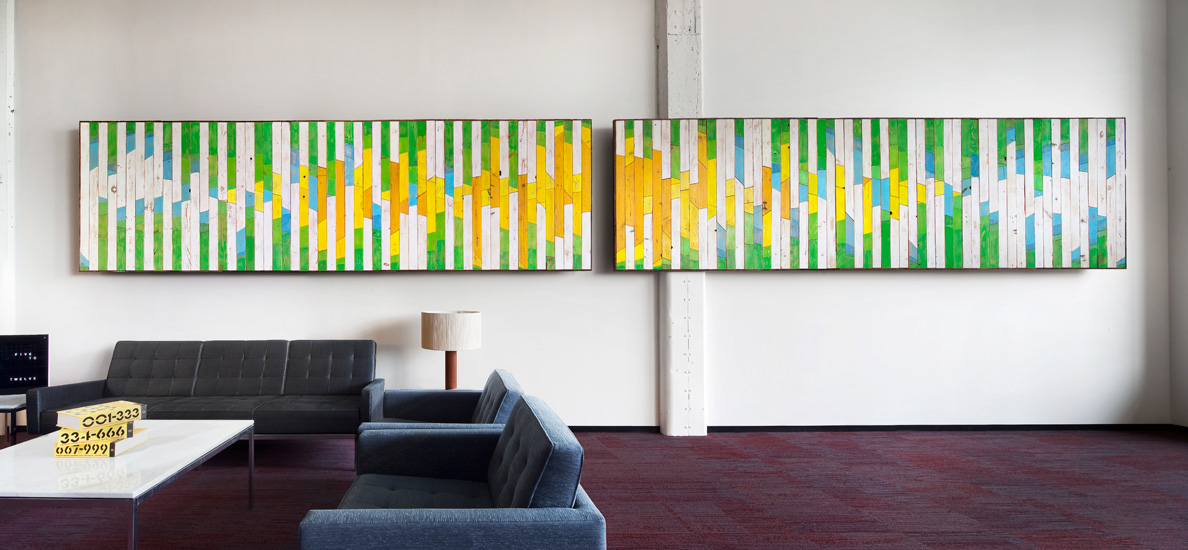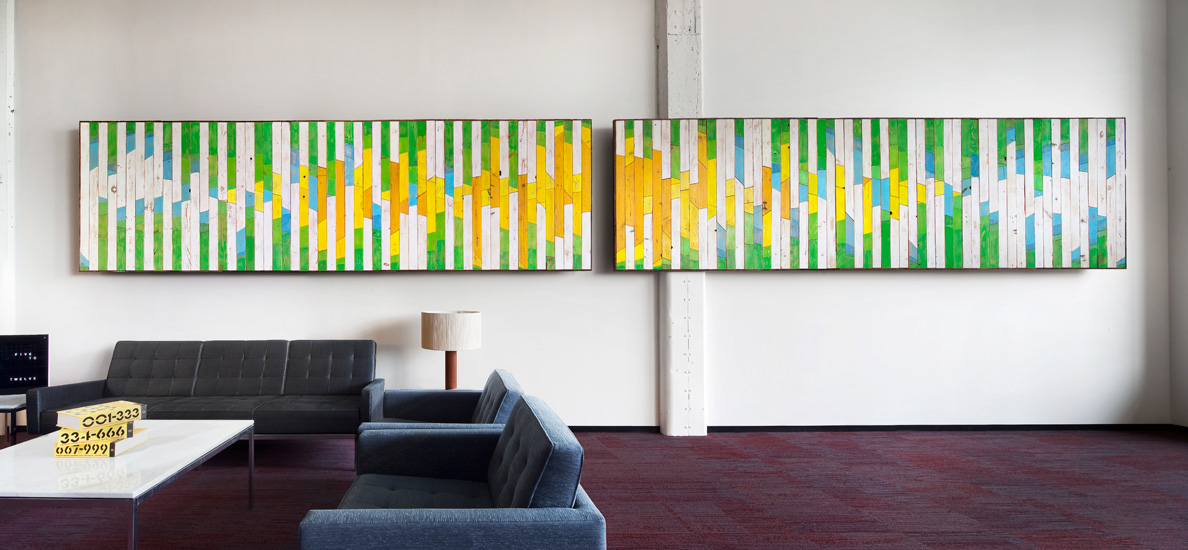 Hand Cut Reclaimed Wood Mural - Basecamp
Mural design for Basecamp's Chicago headquarters composed of over 500 individually cut, painted, treated and finished pieces of wood. This twenty-eight-foot mural was inspired by various textures found throughout their office. Completed in collaboration with the rest of The Post Family, this piece references the progression of a typical work day and includes a gap in the middle to represent lunch.
Reclaimed wood sourced from The Rebuild Exchange.