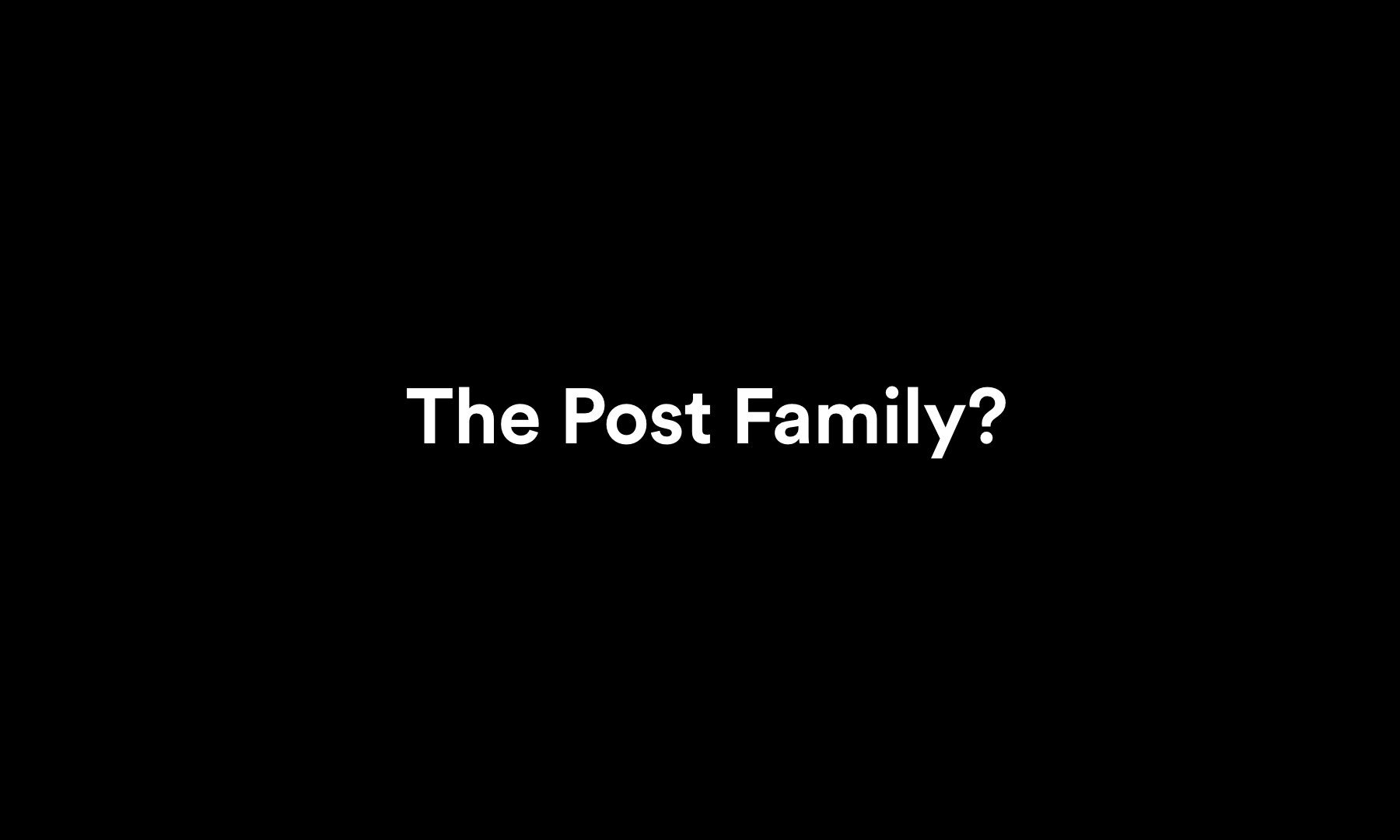 The Post Family
The Post Family is an independent, Chicago-based collaborative founded in 2007 by seven individuals with a shared passion for craft, experimentation, collaboration and—above all else—community. What originally started as a shared printmaking studio, has evolved into a multifaceted creative hub and meeting place for many commercial and independent creative types alike. Our projects cover a wide range of disciplines including printmaking, illustration, self-publishing, woodworking, curatorial projects, workshop facilitation and exhibition design and execution. We strive to be a connecting link not only within various Chicago creative communities, but between Chicago and the rest of the world. We do all of this, evolving and pivoting over our ten year history, while still adhering to our primary family mandate: Everything we do is for the growth of our family and community at large.We do this by supplying them with the resources and inspiration to accomplish their individual goals, together.
The images below are documentation of various art gatherings, workshops and exhibitions that we have facilitated both within our gallery space and various other venues both locally and nationally.

Images from our gallery—lovingly named The Family Room. A venue for sit-down music shows, potlucks, formal painting and photography exhibitions, doodle parties and more. Active from 2009-2014.
Level was an exhibition about awareness of interaction with others. The more engaged we are as a community, the stronger we are as individuals.
Images from a workshop at Pratt Institute engaging their graduate design students on the idea of Permanence in our increasingly digital world.