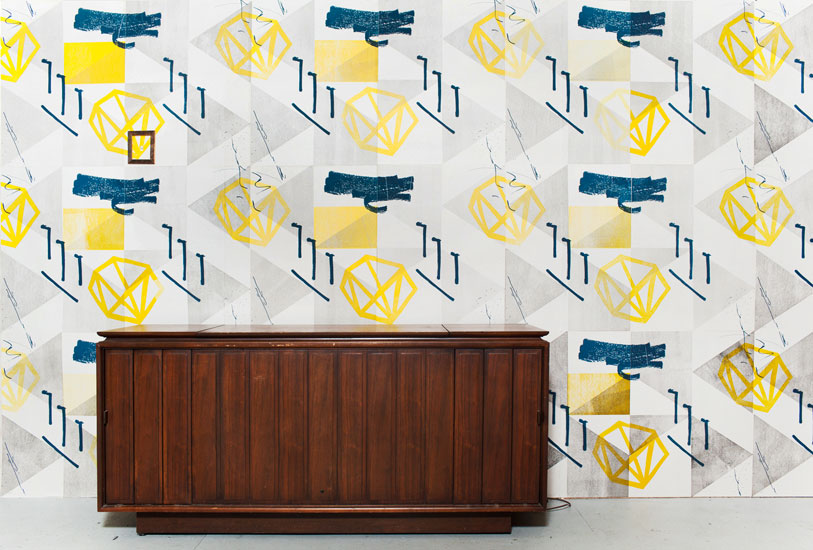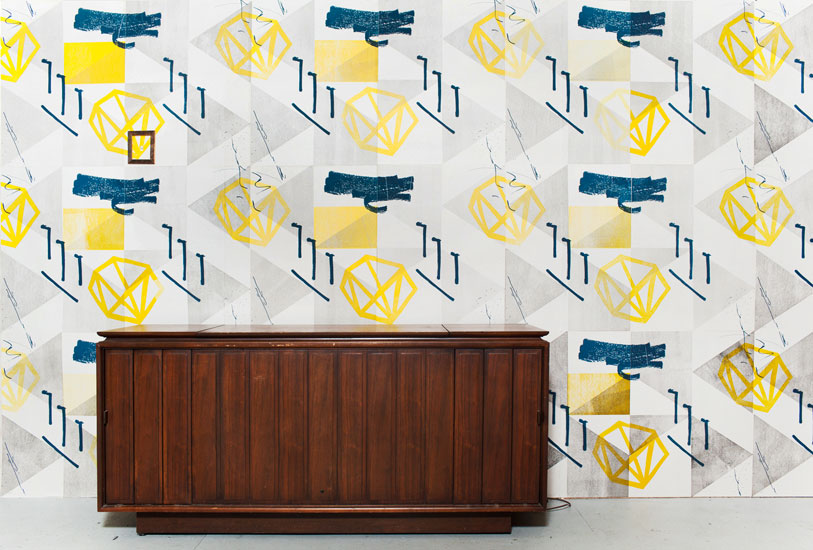 Jazz Wallpaper Installation - Johalla Projects
Untitled No. 17 (Oh Yeah at the Wow House) is an eighteen-by-eight foot one of a kind wallpaper piece celebrating the creative process, collaboration and improvisation made in partnership with artist Ina Weise. The final work was installed at Johalla Projects for their exhibition entitled Wow House. By analyzing both pre-recorded and live jazz performances, our mark-making was meant to visually represent the basic anatomy and techniques of Jazz music, such as call-and-response, repetition, and improvisation. These cues, along with body movement studies from live improvisational performances, led us to the printmaking process (specifically letterpress and screenprinting) to execute our collaborative improvisational process. The music played along with our installation—and the main reference for the project—was an album entitled Oh Yeah by Charles Mingus, which truly captures a creative process and mood that we both hold close to our hearts: Fearless expression & experimentation.
Installation photos by Brian Guido.