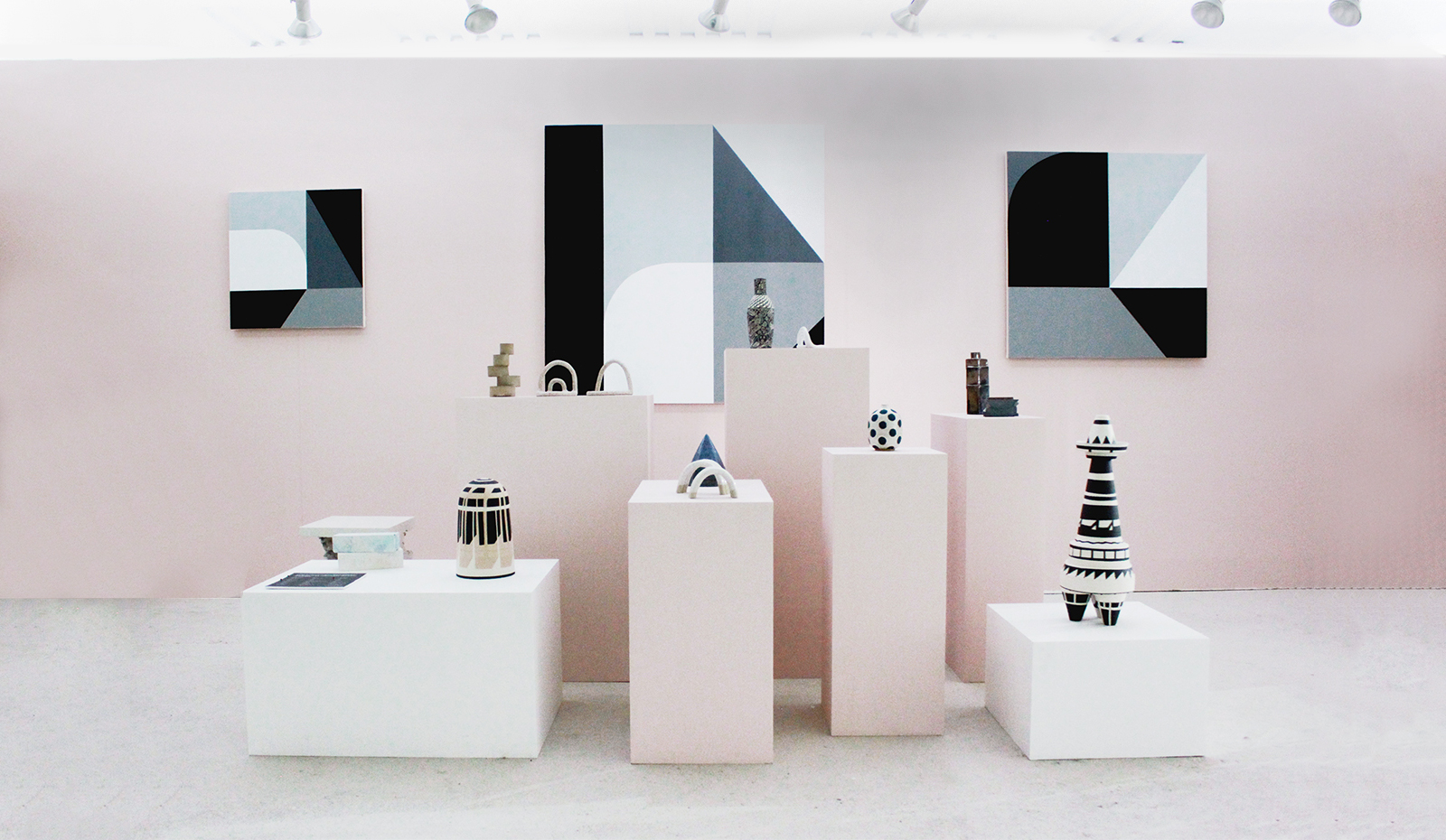 Uprise Art Exhibition - Sight Unseen's OFFSITE Fair
Invited by Uprise Art to develop an exhibition concept for Sight Unseen's interior and designed object fair entitled OFFSITE, I created three large grayscale works to be displayed alongside objects by various artist that utilize a similar desaturated color palette. Referencing my large catalog of past cut paper works, these paintings mark my first public display of works made with acrylic and heat pressed vinyl on canvas. The titles intentionally uses vague language that relates to technical terms familiar in both color and music theory. The grayscale color palette is also a nod to the black and white keys on a piano, and the potential spaces and sounds between them.
Works now available through Uprise Art.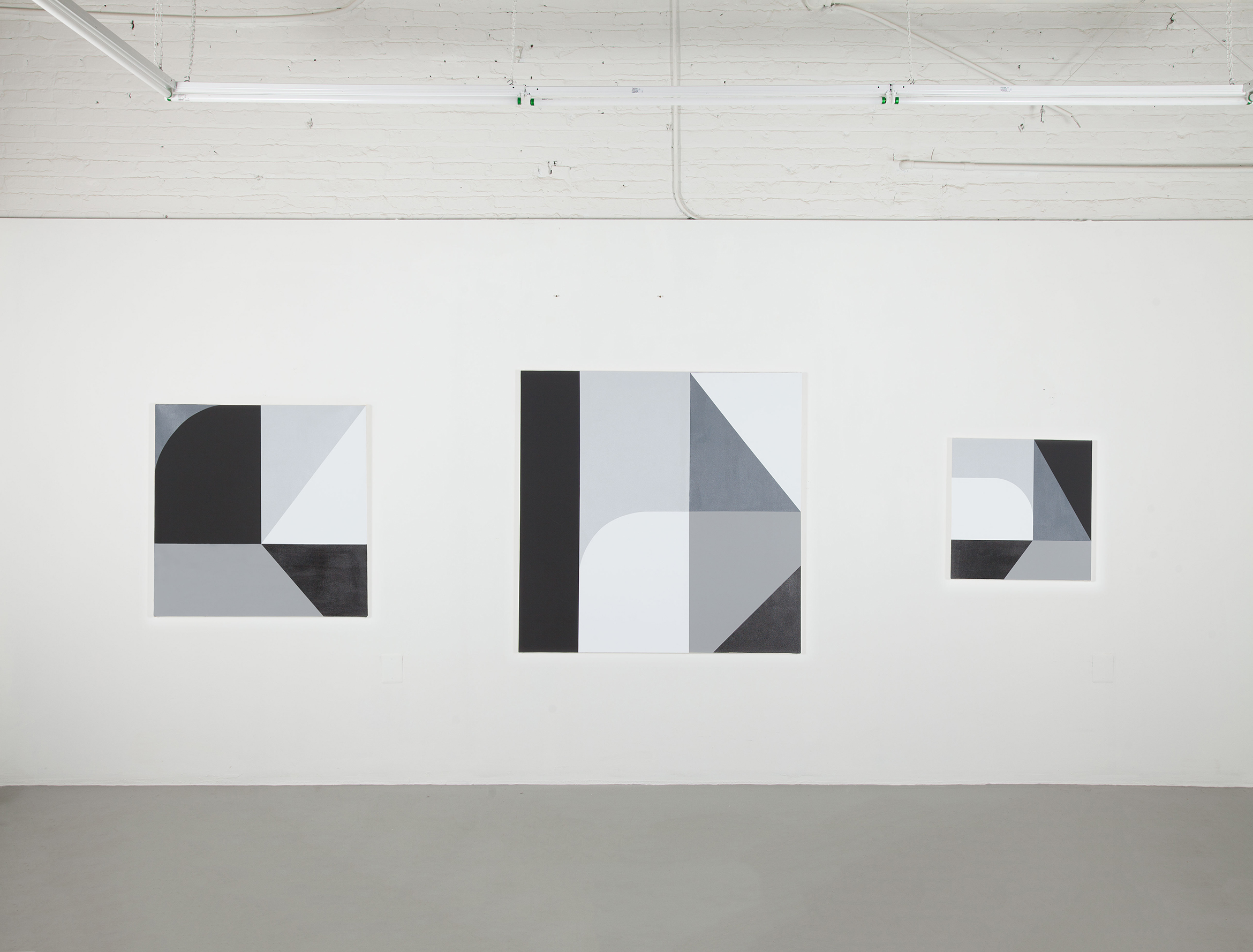 A Sliding Scale from Black to White (Five Values) #1, #2, and #3, 2016
2'x2', 4'x4', and 3'x3'
acrylic and heat pressed vinyl on canvas