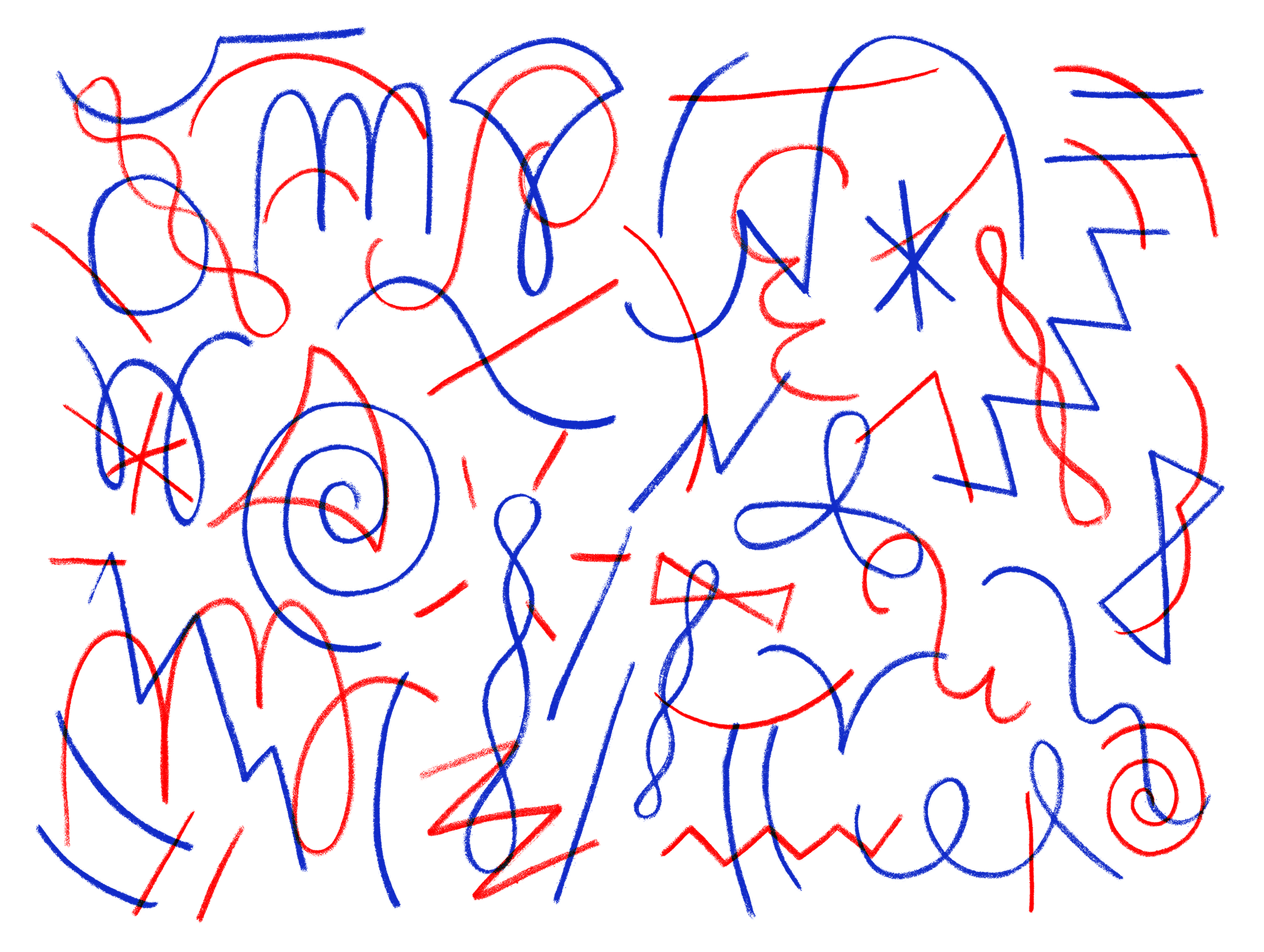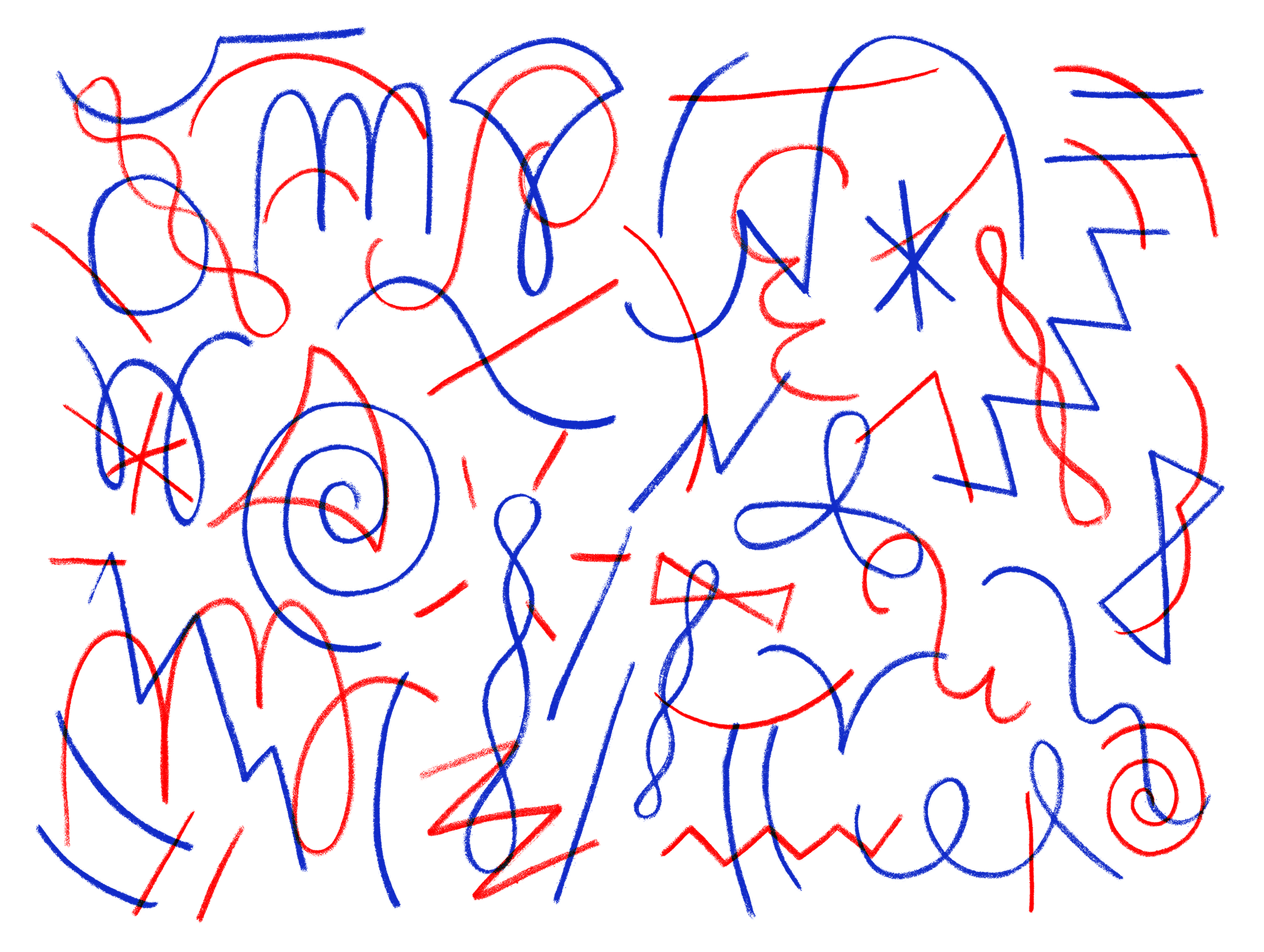 Jazz Movement Studies
Over the past few years, I have become familiar with the thriving free/avant-garde jazz community here in Chicago. As a musician coming from a more traditional jazz performance background of muscle memory, blues scales and memorizing standards, this sub-genre was very confusing to me at first. In order to become more comfortable and intimate with these live performances, I started creating small intuitive and gestural drawings during a set; reacting to the physical movement of the performers as well as the sounds, riffs, pops, scratches and anything else that came out of their instruments (or lack thereof). This was also a way for me to visually document the unique and temporary auditory experience of a mostly improvised set. Soon I discovered the comforting, medicinal quality of these impromptu sets held weekly at various venues around Chicago. I do my best to attend one performance a week in order to meditate and relieve myself of the previous weeks' stress while preparing for the next.
Other projects that explore these studies include a jazz history inspired commission for Ace Hotel Chicago, my Freedom Principle residency, spot illustrations for Pitchfork Review, and the Jazz Movement Studies Risograph print.
See a real-time collection of my Jazz Movement Studies on Instagram at #jazzmovementstudies.
Various original Jazz Movement Study works available at Uprise Art.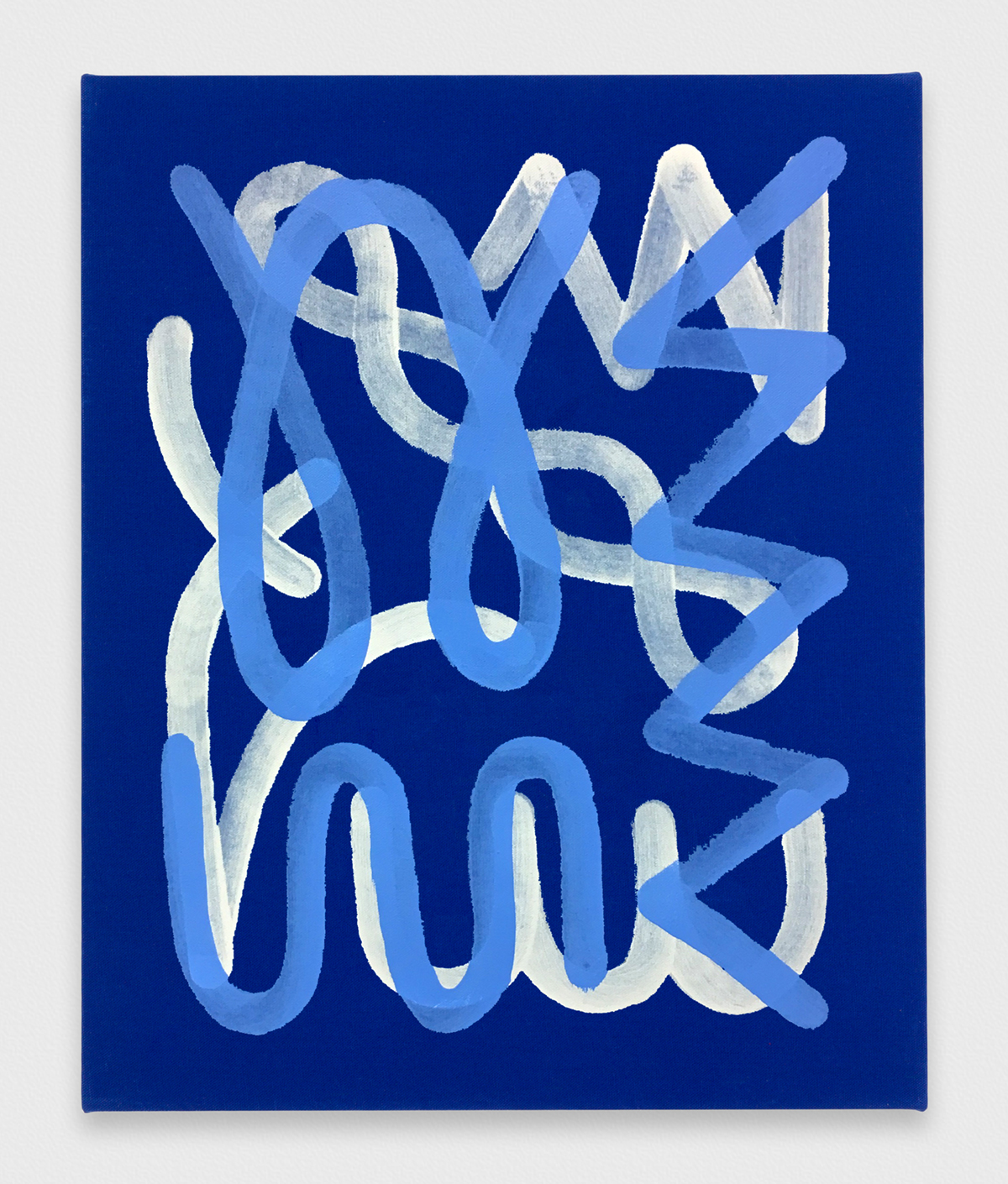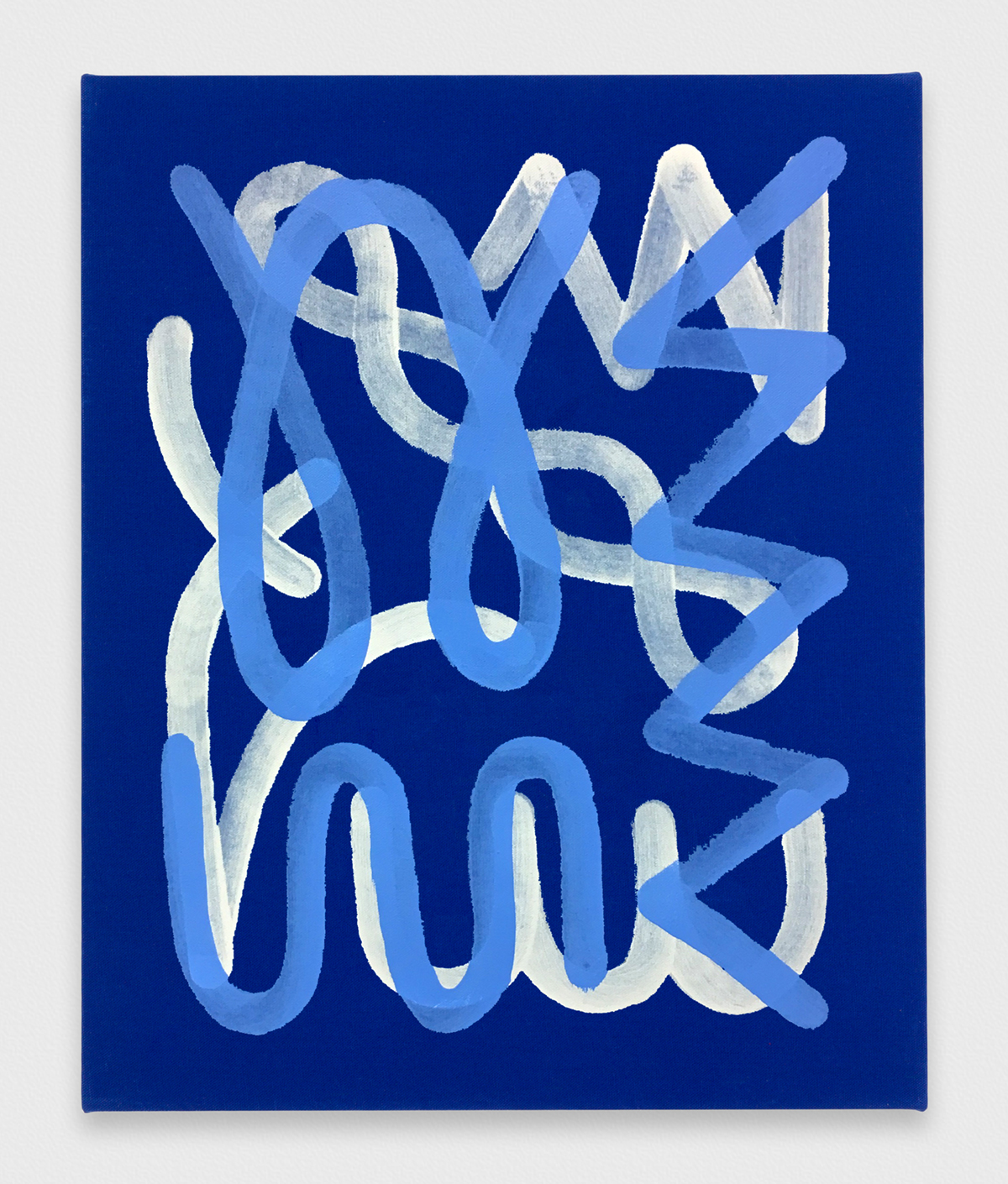 Jazz Movement Study (White & Light Blue), 2019
acrylic on raw blue canvas
18" x 22"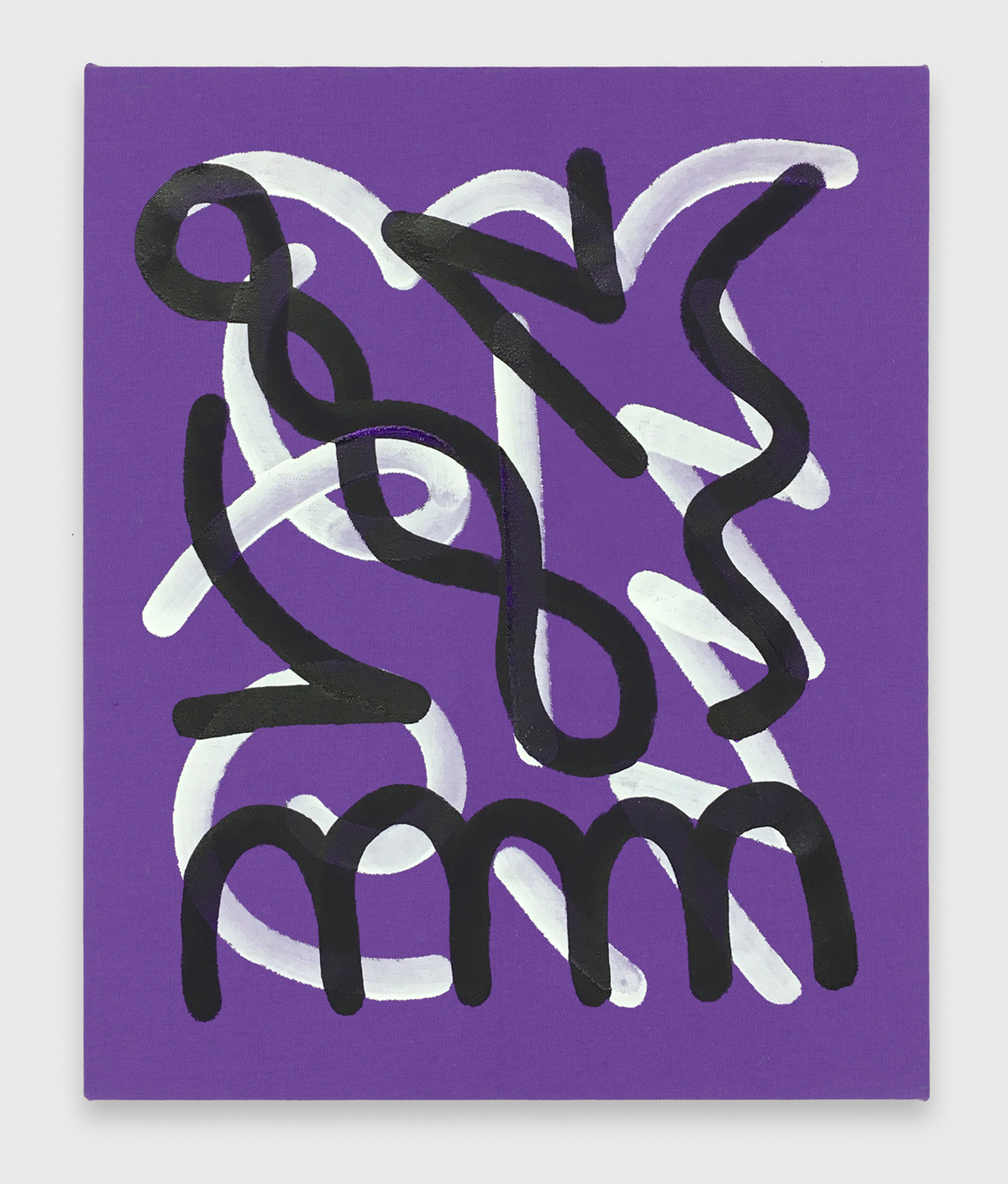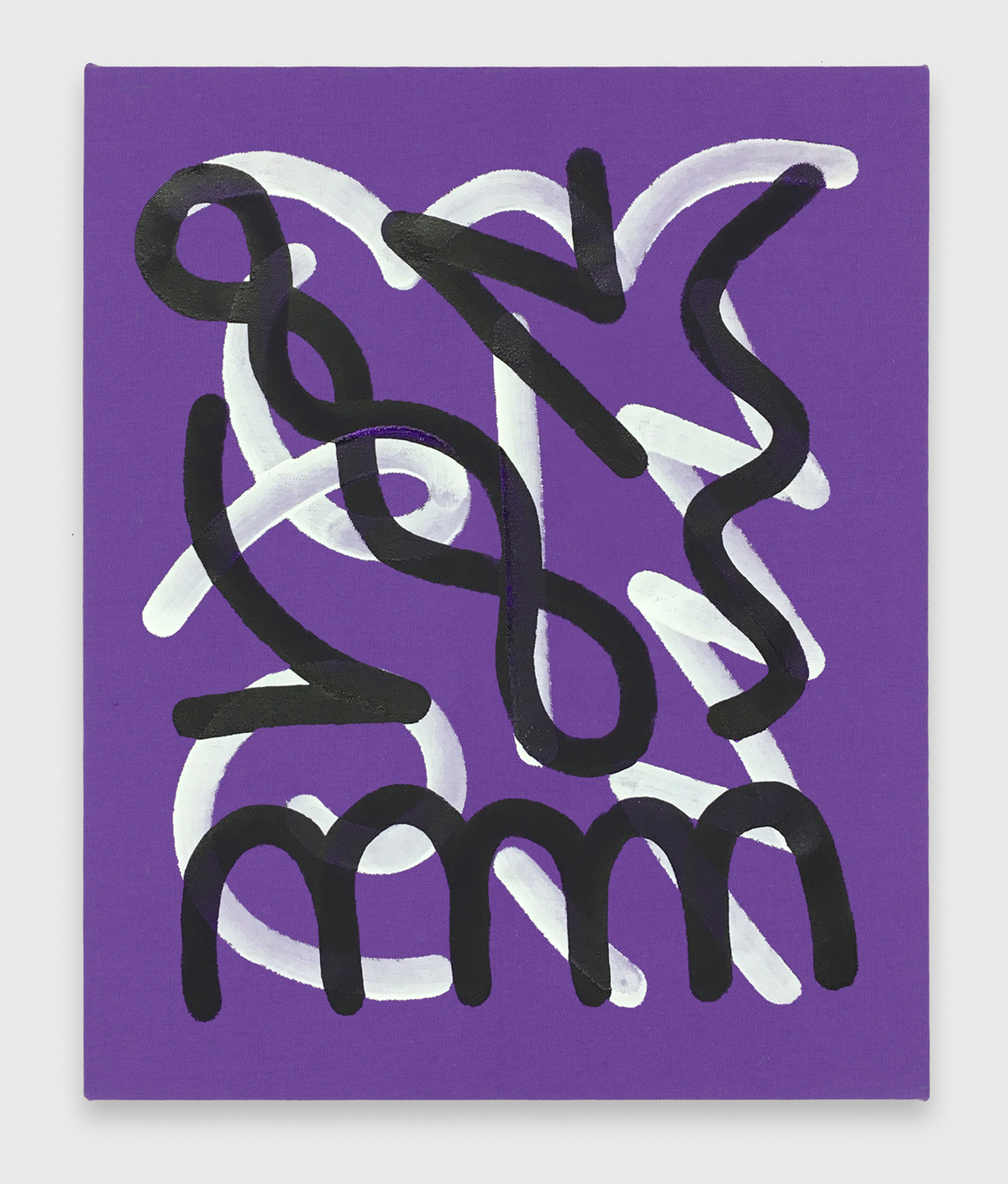 Jazz Movement Study (White & Dark Purple), 2019
acrylic on raw purple canvas
18" x 22"