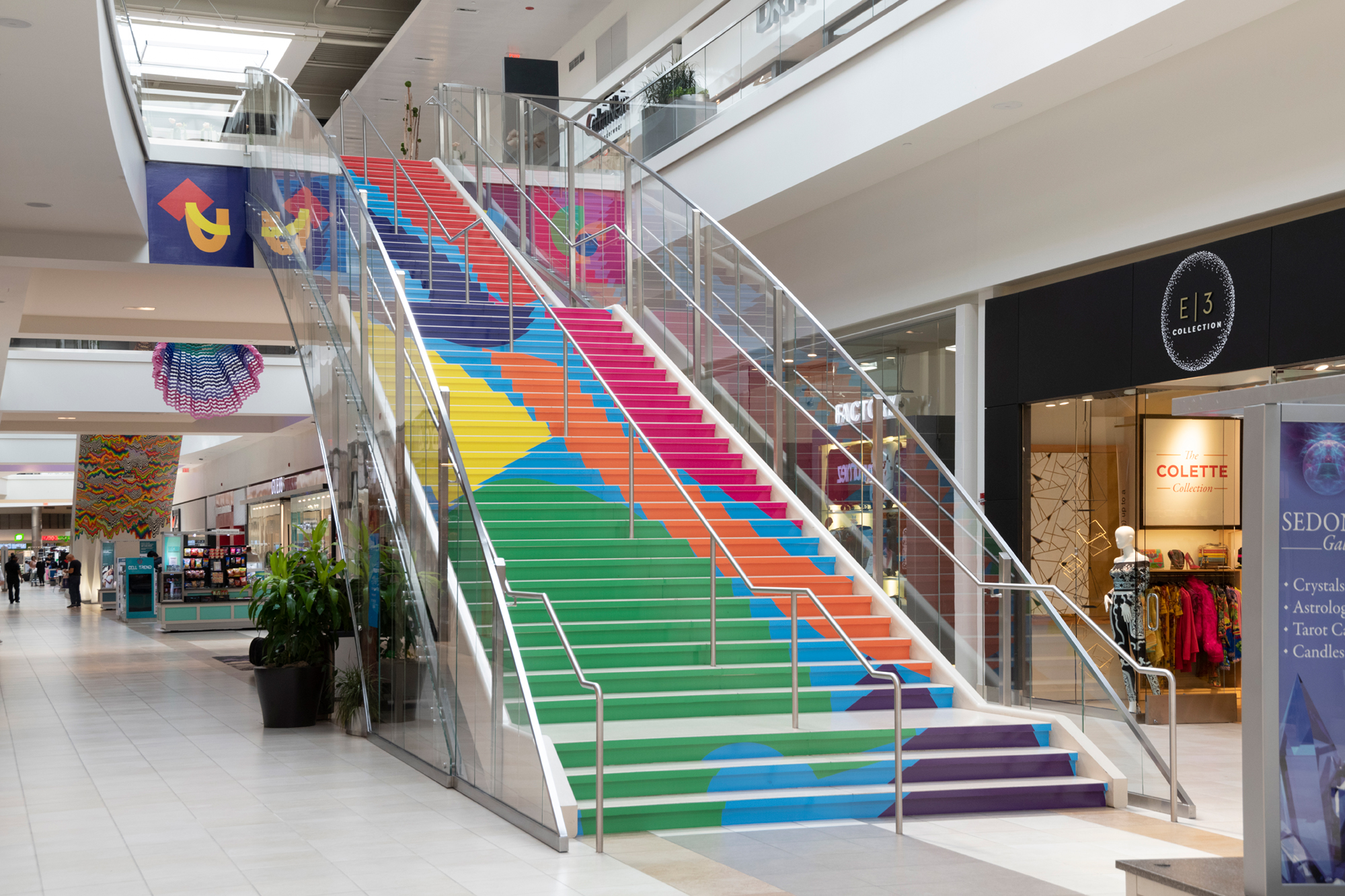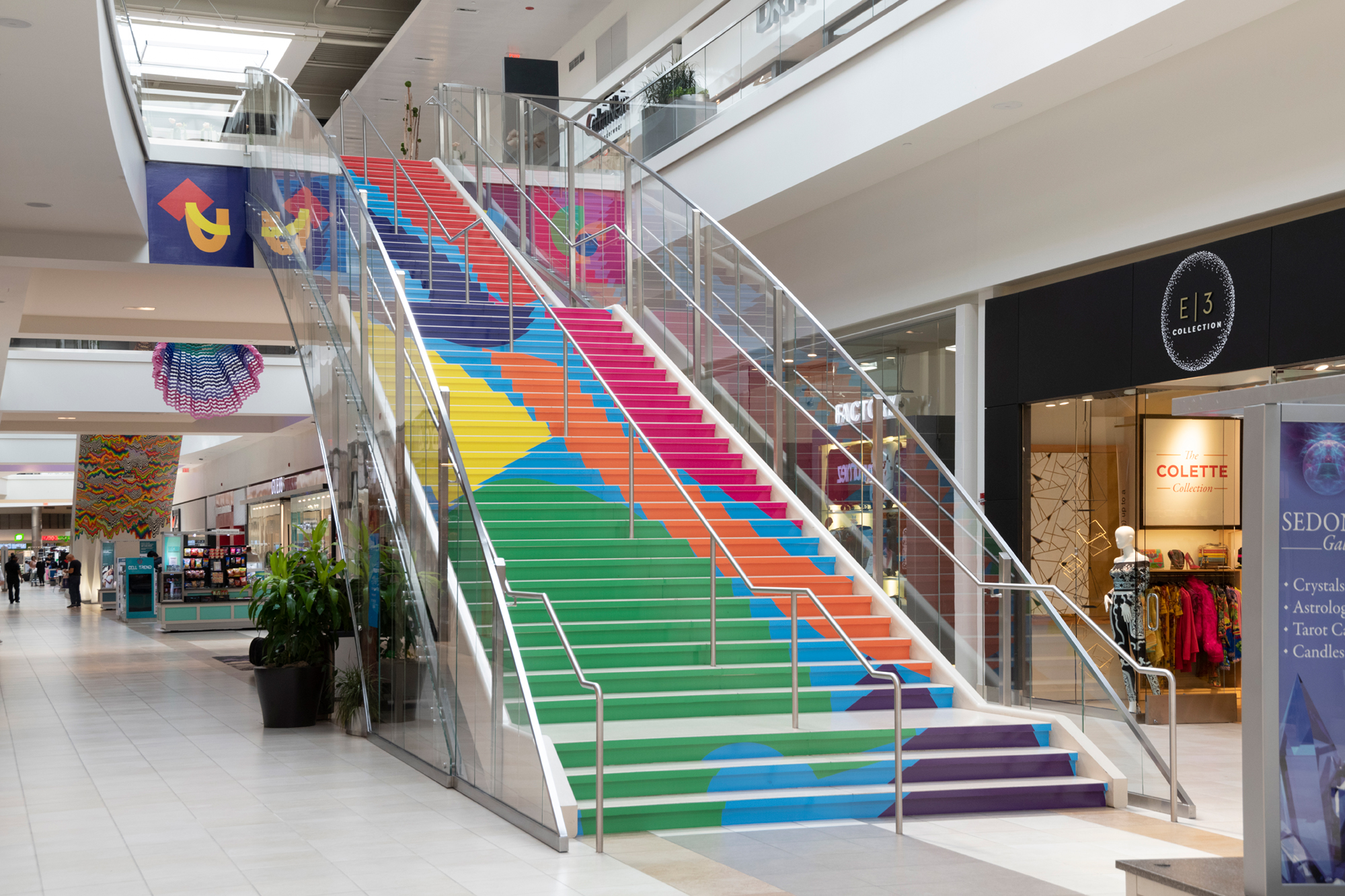 Art For All Staircase Installation for Fashion Outlets Chicago
Permanent site-specific staircase installation and accommodating LED building wrap graphics for Art For All—a text message activated automated art project created in collaboration with Sean Neilan. This display reveals individual shapes and colors that make up the Art For All automated art interaction, pulling back the curtain on the process by sharing individual forms essential to generating each unique piece. The installation includes a kiosk at the top of the stairs, which displays artwork generated by visitors of the space in real-time.
Installation commissioned by The Collection at Fashion Outlets Chicago, where it is currently on display.