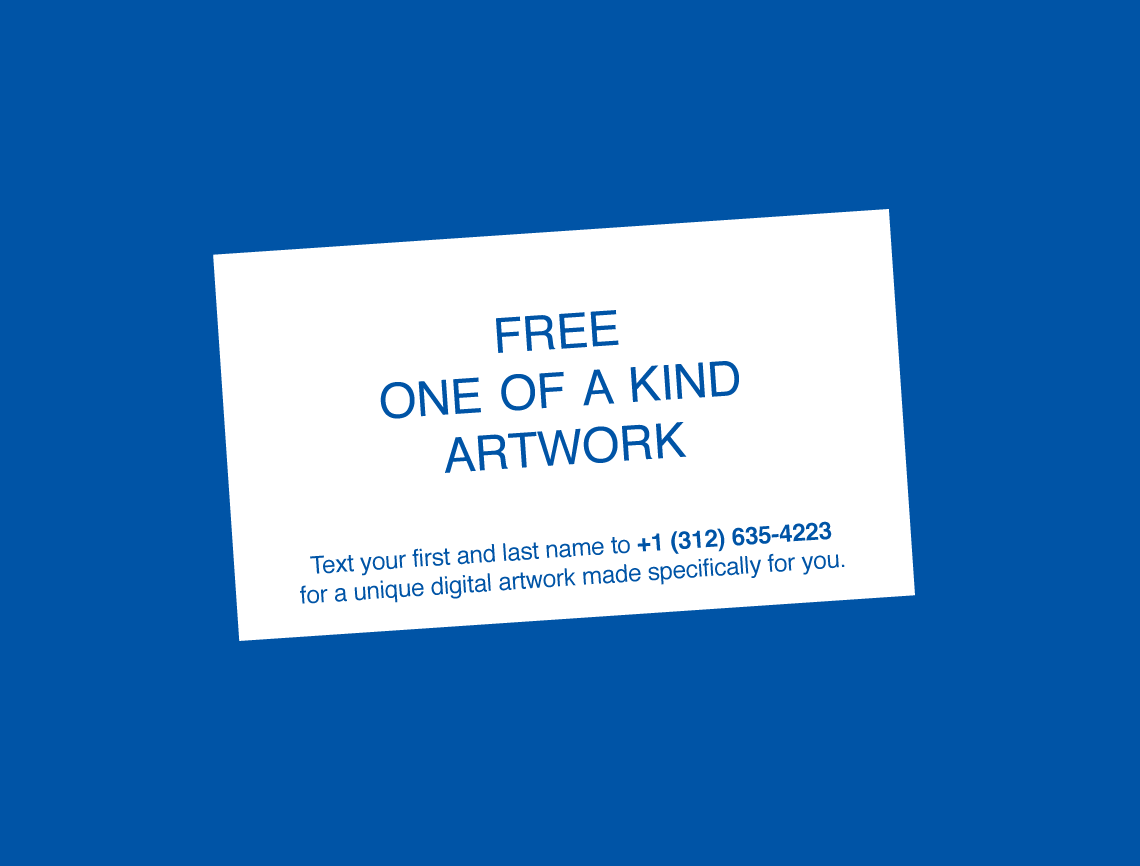 Art For All - Automated Art Project
New mediums and technologies are constantly redefining and connecting our culture. Text messaging is one of these familiar mediums that has dramatically changed the way we interact with one another. Art For All takes the accessibility of text messaging and transforms a mundane interaction into a unique piece of art.
Created in collaboration with Sean Neilan, Art For All is an algorithm activated by text message which translates any individual's phone number into an entirely unique piece of art. Because each person's phone number is exclusive to them, each artwork generated is original and one of a kind. To participate, anyone can text their full name to (312)-635-4223. A piece of art is then generated and instantly texted back to them via a link and/or image file, free of charge (carrier message rates may apply). Currently, this program is capable of creating one million unique pieces of artwork. Every piece created is automatically archived online and is only accessible to others that have interacted with the project.
At the center of Art For All is accessibility. Contemporary art can feel conceptually and physically distant from the public. As a contemporary artist, I feel it is my responsibility to change the conversation, bringing art to the people rather than expecting them to come see it. We also ask each contributor to message their full name so that the project archive credits them as the creator of their artwork. This empowers people as makers, and invites conversation around contemporary topics such as art production, authorship, and ownership.
View gallery of generated artwork at the Art For All archive.