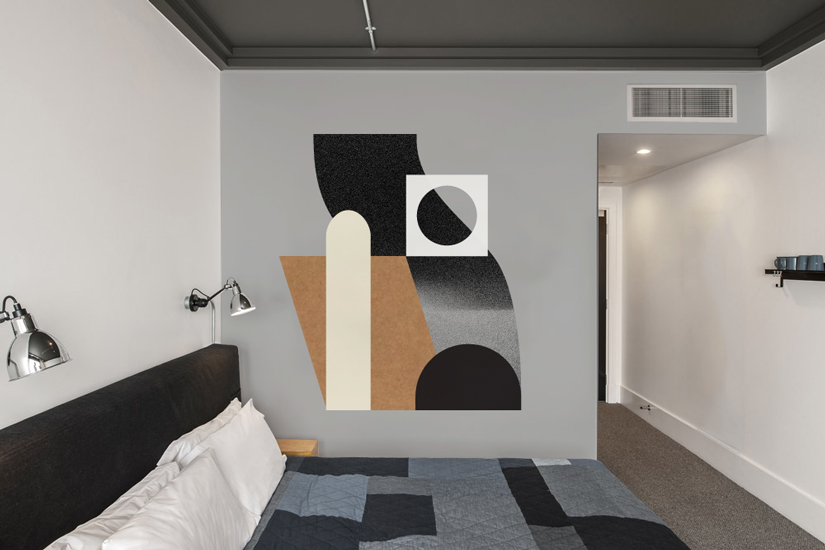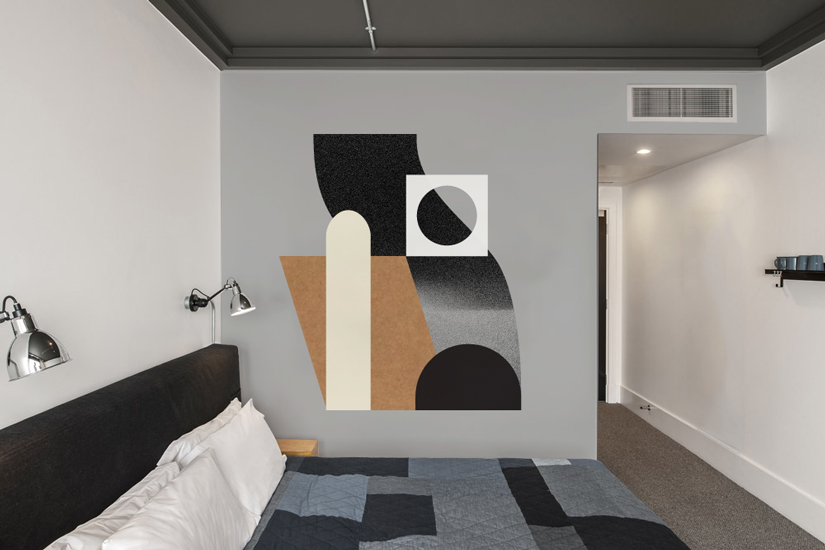 Cut Paper Mural - Ace Hotel London
Site-specific cut paper and acrylic installation for Ace Hotel, London. Artists involved were prompted to make a work entirely of their own choosing, but were constrained to a limited color palette of black, white, cream, grey and craft paper. My final artwork is a variation on a previous work on paper entitled Up & Up.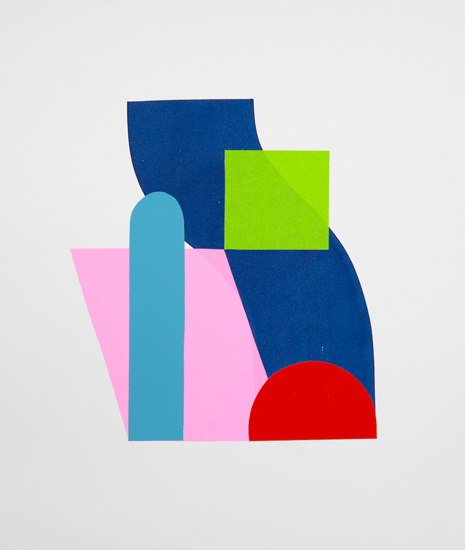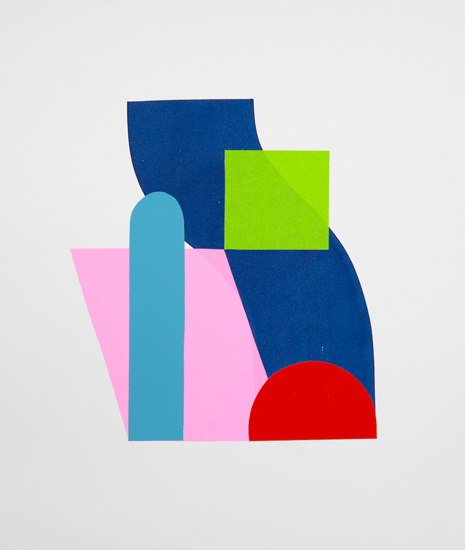 Up & Up, 2014
silkscreen and cut paper on bristol board
10" x 13"